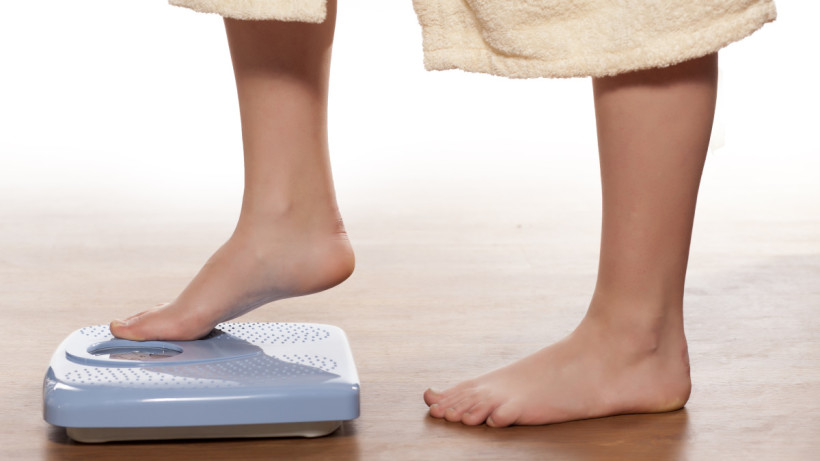 Hypno-Gastric-Band
WHAT IS A HYPNO GASTRIC BAND VIA HYPNOSIS / HYPNOTHERAPY?
Barnsley Hypno Gastric Band Hypnosis helps and supports you to Lose Weight quicker than normal hypnosis/hypnotherapy. This latest safe rapid technique of deep hypnotic Weight Loss is the new Barnsley Hypno Gastric Band Weight Loss system. Weight Loss using this Hypnotherapy method, means you don't have to save up for or endure Gastric Band Surgery. Any invasive surgical operation can carry risks due to anaesthetic, swelling, bruising, time off work, etc. However, instead of saving up for surgery many clients in South or West Yorkshire clients have already safely chosen to Lose Weight faster with this amazing Hypnosis method called Hypno-Gastric-Band, the latest powerful local Weight Loss system here in Royston, near Barnsley, South Yorkshire. Using this really empowering and motivational method rather than a conventional surgical method has gained lots of recent worldwide publicity, even happy success stories from A-list celebrities. Now you too can lose those excess pounds and feel good, look good and feel fit and healthy, here in Barnsley. Our latest very powerful methods include Clinical Hypnosis/Hypnotherapy, plus many up-to-date techniques within NLP (Neuro-Linguistic-Programming), plus the very latest tools from CBT (Cognitive Behavioural Therapy). Now at last, you too can avoid the very expensive and the sometimes risky anaesthetic and surgery and scarring, needed to fit a more conventional gastric band. There may also be time off work, with often areas of soreness, bruising and swelling. Prices for this conventional hospital or clinic surgery can be from £8,000 upwards to £10,000 in this northern area of South Yorkshire or West Yorkshire. Please note - if you do not choose to Lose Weight using our faster Hypnotic Gastric Band system, you can still achieve impressive Weight Loss over a longer and more gradual period. This slower session-by-session method also enables you to pay for each session-by-session with nothing to pay in advance. You will receive a very warm welcome and find lots of easy free parking, when you visit our professional practice here in Royston, near Barnsley, South Yorkshire.
TV PROGRAMME DEMONSTRATING RESULTS OF HYPNO-GASTRIC-BAND
Lorraine Kelly and Dr Hilary Jones meet the mother and daughter who lost 5 stones in 12 weeks, after being hypnotised into thinking they both had Gastric-Bands surgically fitted.
WHAT IS BMI (BODY MASS INDEX) AND WHAT IS A HEALTHY BMI?
BMI is a measure that most people can use to check if their weight is healthy for their height. For most adults, an ideal healthy BMI is in the range 18.5 to 24.9. If your BMI is 25 or more, you're over the ideal weight for your height:
25 to 29.9 is 'overweight'

30 to 39.9 is 'obese'

40 or more is 'very obese'
If your BMI is less than 18.5, you're under the ideal weight for your height; these ranges are only for adults as BMI is interpreted differently for children. If you want to calculate your BMI get it checked free by your GP or GP Nurse as soon as possible. If you're concerned about your weight or your child's weight, get advice from your GP. If your BMI is 25 or more, you should think about losing weight right now. Being overweight or obese can increase your risk of health problems, for example:
h

eart disease

s

troke

t

ype 2 diabetes

s

ome types of cancer

h

igh blood pressure (hypertension)

k

idney disease
WHAT IS A SURGICAL GASTRIC BAND AND HOW DOES IT WORK?
Surgical Gastric Banding is an invasive surgical operation that involves fitting a band around the upper part of your stomach. If you are very obese, gastric banding can be used as a way of helping you to lose weight by controlling the amount of food that you eat. Once the surgical gastric band is in place it can be adjusted externally (outside the body) at any time by a surgeon. This means the gastric band can be made either tighter or looser, depending on the amount of food your surgeon wants to restrict you from eating. Your surgeon can make the band tighter by adding salt water (saline) into the band. This slows down the amount of food that can pass through your stomach - meaning your stay feeling full for longer. To loosen the band, some of the salt water fluid is removed, meaning food passes through quicker to your digestive system. Generally, a gastric band is loose to start and then tightened when you are used to eating less food. A surgical gastric band is designed to remain permanently within your stomach. However, it can be removed, and in the majority of cases leaves you with no permanent changes to your stomach. The procedure to fit a surgical gastric band can involve a certain degree of complication, for example there is a risk of infection, and in rare cases, leaking into your stomach may occur. However, remember that this surgical method will not stop you drinking weight-increasing alcohol, or milky/fatty drinks, or certain fatty, slippery or liquidised foods. Hypnotherapy can help you to stop these food, drink and alcohol addictions, before your Hypno-Gastric-Band is fitted plus at on average one twentieth of the cost of a surgical band.
Is a surgical Gastric Band suitable for everyone?
Consider carefully, because having a Surgical Gastric Band fitted is not suitable for everyone. If you have a particular condition, for example an illness related to your heart or lungs, or too overweight to risk anaesthetic, your GP and surgeon may feel the procedure is far too risky to carry out.
What are the strict criteria for surgical Gastric Banding within the NHS?
It is usually only recommended as a last resort for people who are 'morbidly obese' (those with a BMI of over 40), or those 'obese' with a BMI of between 30-40 who also have a condition that poses a very serious health risk, such as diabetes, high blood pressure (hypertension), or heart disease. Gastric banding is usually only available on the NHS if you meet specific strict criteria as set out by your local PCT:
Y

ou are aged 18 or over.

Y

ou have tried all other conventional methods of weight loss, such as exercise and diet, but have failed to lose any significant amount of weight.

Y

ou don't have any medical or psychological reasons for not carrying out the procedure.

Y

ou understand the long-term commitment to having a gastric band fitted, e.g you continue to reduce your food intake and maintain a regular exercise regime.
Funding for surgical gastric banding varies across the country depending on your local PCT (Primary care Trust). However, please note that all PCTs can only set aside a certain amount of money for this type of surgical operation, up until the end of the financial year (April). If you are eventually recommended for surgery, as a treatment for obesity, you'll be considered on a case-by-case basis. Surgical Gastric Banding usually costs around £8,000 to £10,000 if done privately. If you feel you qualify for gastric banding on the NHS - as all your many attempts so far to lose weight have failed - you will need to discuss all possible options very carefully with your GP or surgeon.
MORE TELEVISION COVERAGE OF HYPNO-GASTRIC-BAND WEIGHT LOSS
The Hypno-Gastric-Band Weight Loss System has appeared on UK National Television many times. The initial coverage of this powerful hypnotic method was first brought to the UK's attention on Breakfast Good Morning TV by Doctor Hilary Jones and Lorraine Kelly. They interviewed Kaye Lindley a Head teacher, who dramatically lost over 6 stones and dropped 6 dress sizes, following having a Hypnotic Virtual Gastric Band fitted at the Elite Clinic in Spain in 2005.
OUR OWN LATEST METHOD OF THE HYPNO-GASTRIC-BAND IN BARNSLEY
Over a period of 3 years we have carefully developed our own unique effective method of easy weight-loss, combining the latest in 3 systems of: Clinical Hypnotherapy, NLP (Neuro-Linguistic-Programming) and CBT (Cognitive Behavioural Therapy). Please phone now on 01226 726008 (24 hours) and speak to Wendy for free details of this Hypno-Gastric-Band Weight Loss here in Royston, Barnsley, South Yorkshire. Wendy has also lost weight herself using this effective method and she is happy to answer any questions. There is no obligation when you phone and please also take a good look around our website here. You can also discover over 101+ real client Feedback Reviews, all individually verified as being genuine past clients.
USE THIS METHOD TO SEE YOUR NEW TARGET WEIGHT RIGHT NOW
Just try a little simple method now to imagine and visualise how your new slim body would look after all your weight loss. Close your eyes now and imagine walking down a long corridor with mirrors on the wall every 2 metres. As you look in each mirror you see yourself 7lbs slimmer or half a stone lighter. When you get to the end mirror you are amazed when you see yourself at your ideal low target weight, looking slim healthy and fit. See how confident and happy you look and now notice what colour and style of clothes you are wearing? Just imagine how much more energy and confidence you will have after you have lost all that flab and shed all that fat and dropped all that heavy awful weight. Weight Loss and good weight management is not just about looking and feeling better, it is also about finally looking and feeling more healthy. Imagine carrying a big heavy sack of potatoes or a large sack of coal around for a long time, then one day at last you can finally get rid of all that weight. Then without all that excess flab and fat and weight imagine how much more health and energy you will have. Please phone now on 01226 726008 (24 hours) and speak to Wendy for free details of this Hypno-Gastric-Band Weight Loss here in Royston, Barnsley, South Yorkshire.
Help us help you. Arrange a booking today!